Geoff and I set aside special "Kid's Choice" nights for our family throughout the month. This is a night when "us parents" take a bit of a backseat and allow the kids to pick out what they would like to have for dinner (within reason) and plan the activities for the evening. Geoff and I always stand amazed by the simple things our children choose to eat and to play. We are just so thankful to our Lord for these 3 little blessings in our lives. It truly is such a delight to tune into their sweet little hearts and forget all that is going on in our lives and just play with them....that's all, just play. With no surprise, what is fun to the kids...is also fun to us.
Here is a little window into the most recent "Kid's Choice" night at our home!
Kids choice dinner: Hot dogs, bananas, popcorn and juice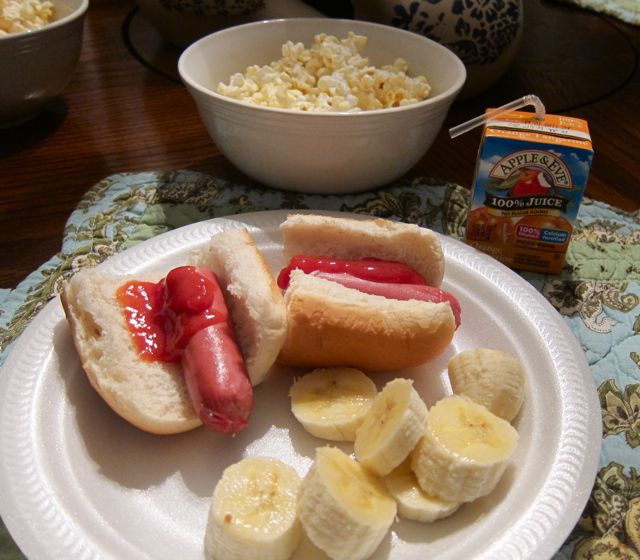 Their activity of choice? Playing in the snow!
My 3 year old ran up to me up and asked for a " high five" because she threw a snow ball at Daddy (She threw it - he ran into it- and put on a "show" of defeat for her, hehe).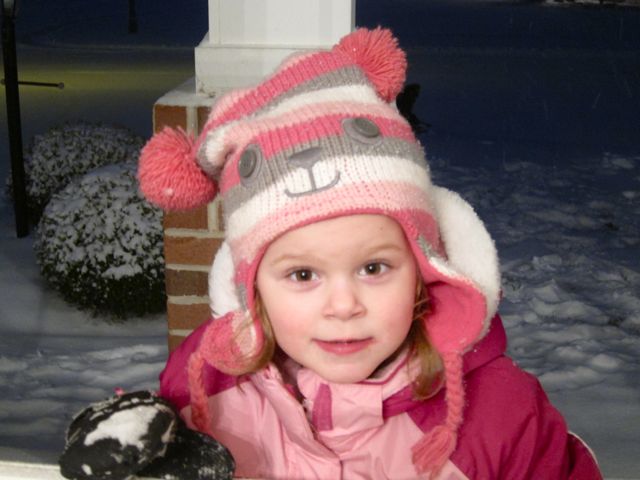 When they were all "snowed out" they came running in the door, dropped their wet snowsuits on the floor and ran scurried up to the table for some of mom's homemade microwave hot cocoa and cupcakes!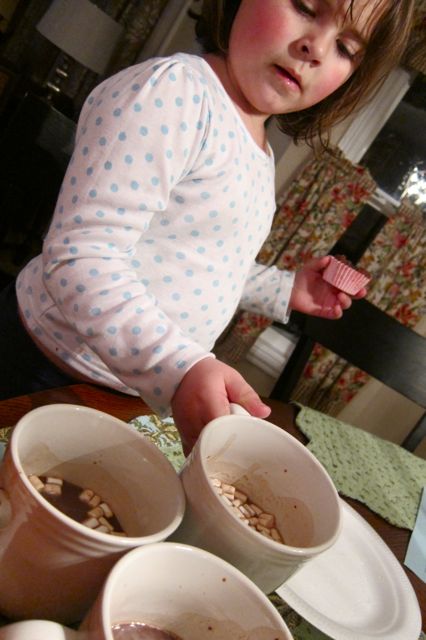 Come see me over at Comfy in the Kitchen for the recipe!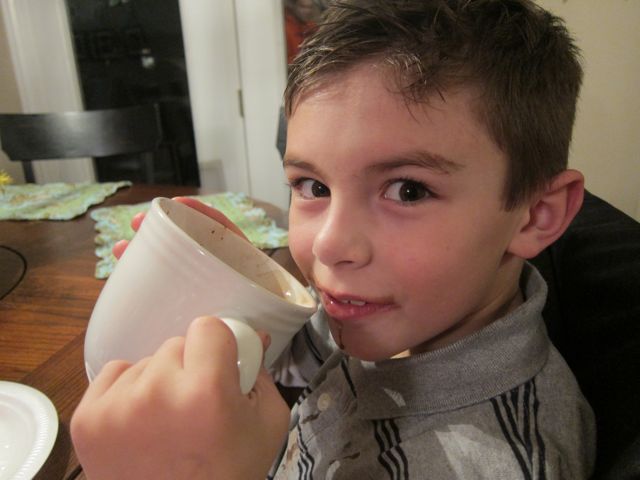 The evening was not over yet! We played a hilarious game of Pictionary Jr....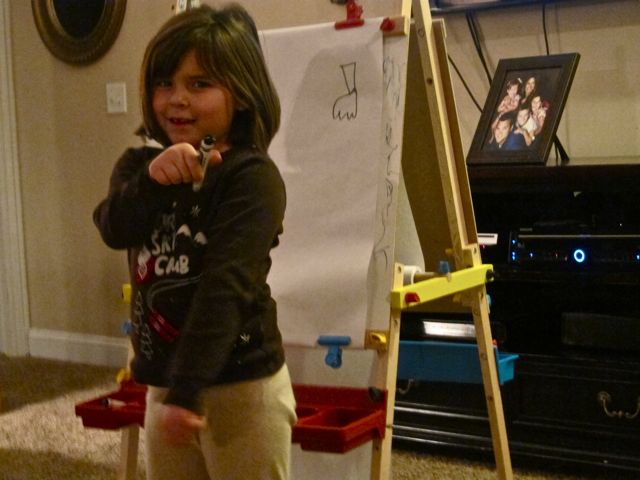 (I guessed it....a fork! )
Then we had bath time, dressed in our PJs and  snuggled on the couch and watched Charlotte's Web together...Love that.
Behold, children are a gift of the LORD, The fruit of the womb is a reward. ~psalm 127:3
Past "Kids Choice" nights:
Movies at the dollar theatre, ice skating, bowling, out for ice cream, baking together, a family bike ride, a family walk, fishing in the backyard, the park, library events, YMCA open swim/open gym, family tennis night, horse back riding, trip to the aquarium, local shows, playdough night.....and the list goes on.
What are some things your families do?! I would love to know!
The simple moments make the best memories-grab a hold of these precious years, have fun , enjoy being part of their world every now and again and "Let them be little".....
[youtube http://www.youtube.com/watch?v=xU9SwD0Z_os]