It's true that you can grow a family on a next-to-nothing budget.
Depending on the location where the family resides, the cost-of-living, and other factors in or out of the family's control, the actual amount of money in each family's budget can differ greatly. Let's just agree to not put a number on what is considered a "next-to-nothing budget."
If you are in a season in which you are living on just such a budget, you know who you are and actual numbers aren't necessary.
Some families are in extreme situations where God buys their groceries(He is faithful!); others use wisdom and make sacrifices to stay at home with their kids when they can barely afford it. In our situation, we are a growing family of eight--six children that range in age from 1 up to almost 14. We've lived on a tight budget for our nearly 16 years of marriage and have been stretched again and again. It has made us strong as a family. It has also made us seek the Lord and His will over many situations in our lives.
Growing a Family on a Next-to-Nothing Budget
JOY IS FREE
Joy is free! However, there are so many without joy in their lives.
Don't let budget woes steal your joy. It's not so much a love of money that steals your joy when you have no money; from my experience it's the pressure that can be produced by the lack of funds. When I have felt that pressure, I have to take a moment and hand it back to the Lord. He is so much better than I at bearing that weight!
"Okay, Father. You see our needs. You know this situation. I have to release this to You to get it off of me. Help us use wisdom to handle this situation for your glory. I am handing it to you now. Thank You for your sovereign care." (And often times when I release a care to the Lord I physically act like I'm handing off that care to Him.)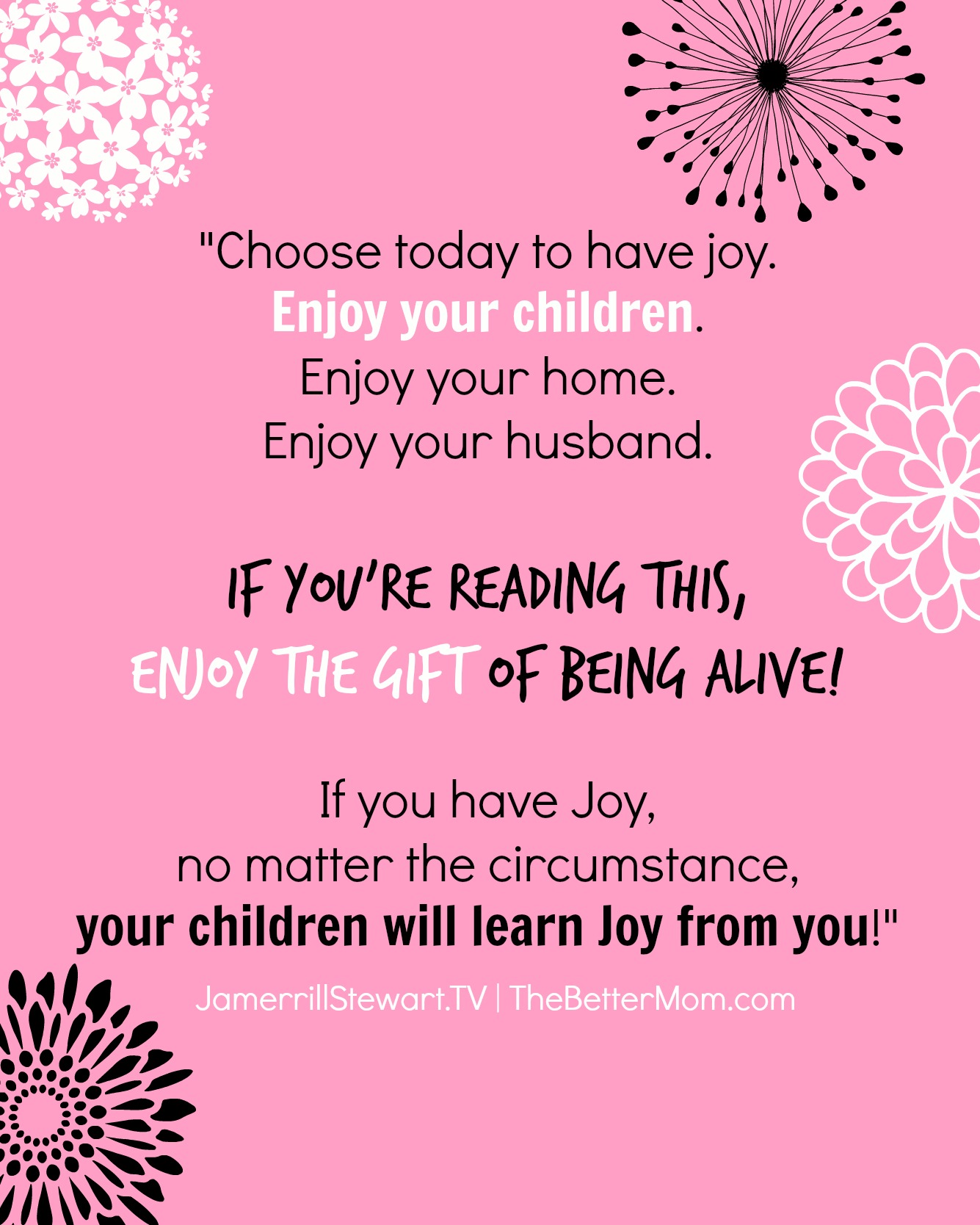 Choose today to have joy. Enjoy your children. Enjoy your home. Enjoy your husband. If you're reading this, enjoy the gift of being alive! If you have joy, no matter the circumstance, your children will learn joy from you!
MAKE THE BEST OF WHAT YOU HAVE--BE THANKFUL
Take inventory of what you have to work with and give the Lord thanks.
Over the years I have practiced radical thanks, very much like what Ann Voskamp shares in her book 1000 Gifts. The Lord has taught me a lot about contentment in our run-down old farm house. Many years, as I watched the paint peel, I felt like layers of my soul were peeling too. My praise report is, after saving (and praying!) for quite a while, we were finally able to have our house repainted! It all came together when I least expected it.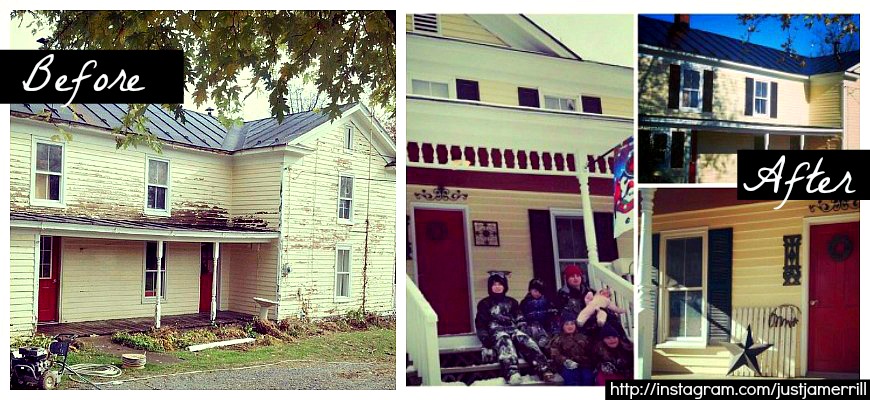 The Lord is faithful to honor the desires of our heart, and I'm certain that being thankful in the process is a big part of the picture.
THE NITTY GRITTY OF SAVINGS
I have some basic practices, simple things really, that over the years have saved us money in small ways that really can add up. Here are a few of my tips. Be sure to leave your best tips in the comments after this post.
No Cable TV: Back when dinosaurs roamed the earth, we would pay almost $1,000 a year for cable. About 5 years ago we ditched our cable bill and checked out free movies from our library. Now with great services like Netflix, and even Amazon Prime, we have access to thousands of movies and educational shows for a fraction of the cost.
Shop with Cash Only: This can be a hard one, and at first it even seemed unnecessary to me. We don't use credit cards anyway, so I didn't see the problem of shopping with my debit card. However, after finding Dave Ramsey's book in the trash our perspective seriously changed and I gave shopping on a cash-only system a try. I found that I saved at least $30-$50 a month doing so. Click here to watch my video on How to Save Money On Groceries: One Easy Step That Can Save You $300-$500+ Annually.
Don't Fear Thrift Stores: We've shopped at thrift stores for years. Our local Good-Will has all children's clothing for $2. Our children have mostly name-brand clothing in new or almost new condition. I also heavily shop the seasonal sales at Walmart. As fall begins, I know that I can stock up on sandals, t-shirts, bathing suits, and shorts for the following year. Just this spring I bought stacks of little gloves and mittens for $0.10 a pair because I know next winter I'll be thankful that I thought ahead.
Saving Money on Travel: I share Money Saving Tips for Traveling with Lots of Kids which includes ideas such as taking our own food, planning our travel around Free National Park Days, and pre-purchasing treats for the kids from the Dollar Store. We try to plan in free or nearly free activities for when we go visit family and friends.
Go Paperless in Your Kitchen: Another simple step is, instead of paper napkins and paper towels, recycle reusable cloth for napkins. When I get the thrill of getting a new set of dish towels, I cut my old set into several reusable napkins. This step alone saves my family over $100 a year!
Drink Water: We drink a lot of water at our house. The big choice here is whether to have ice cubes or no ice cubes in the cup. We never buy juice or soda. It's water and then more water. This is a big savings.
Homemade Cleaning Products: A way to save another $300-$500 a year is to make homemade laundry detergent. You don't have to stop there; you can make natural homemade cleaners, do household cleaning with vinegar, make homemade soap, and even homemade toilet bowl cleaner.
Last month on The Better Mom I shared 107 Ways to Save Your Family Money – BIG TIME! What are your additional money saving tips?
This post is by Jamerrill Stewart of JamerrillStewart.TV where she shares weekly videos about homeschooling, motherhood, and more, as well as FreeHomeschoolDeals.com where she daily helps thousands of homeschooling families afford the homeschool life!