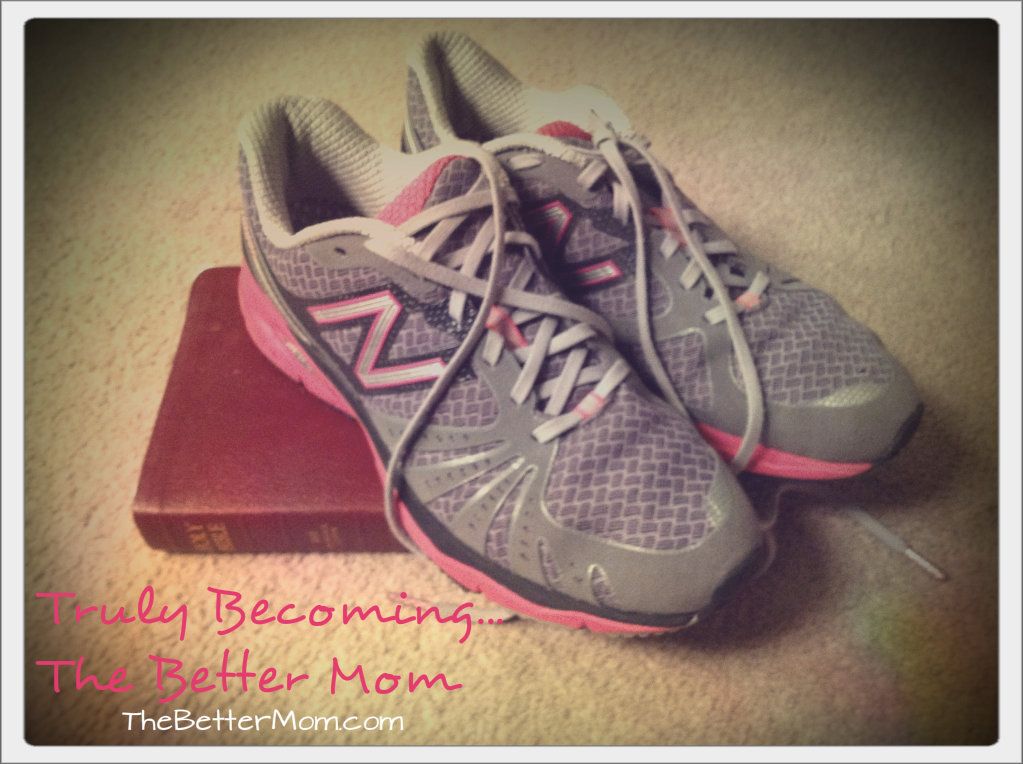 As soon as my feet hit the pavement, the conversation with God flowed more quickly than my running stride.
"Lord, it's my first post writing for The Better Mom.  And while I know You provided the opportunity, I'm feeling responsible.  I know all the words I have to say come from You.  But 10,000 women, Lord?  If each one of the subscribers read this post even for just a minute, that's 10,000 minutes. About 167 hours of precious time.  I don't want to waste even a minute; You have to tell me what to write…"
This prayer was interrupted for a few moments with other conversations.  One of which was the heaviest on my heart.  You see, I have a daughter with MPS, a rare metabolic disease for which there is no cure or treatment.   And I was praying for God to be merciful to her.  To us.  Essentially I was begging Him not to let her have long physical suffering with her disease.
My feet pounded the pavement and breathing came easy in the cool air as I began to tell God how I know it isn't His plan, but I sure wish I could take her place.  At that moment, He stopped me dead in my tracks and it was all I could do not to stop and sob right there on the park trail. The Holy Spirit impressed on my heart:
"Oh, Child. I know your feeling.  I sent my one and only Son to die for you.  I sent Him to the world with the full knowledge of the suffering He would endure on the cross for you.  That's how much I love you.  You love your daughter so much that you would take her place of suffering in order to give her a way of escape.  I love you so much that I gave my Son to take your place of suffering in order to provide an eternal way of escape…."
Verse after verse began to flood my mind, but I John 4:9-11 was given prominence:
"In this the love of God was made manifest among us, that God sent his only Son into the world, so that we might live through him.   In this is love, not that we have loved God but that he loved us and sent his Son to be the propitiation for our sins.   Beloved, if God so loved us, we also ought to love one another."
Shortly after that, I realized that this is what I needed to tell you today.  Oh, I love to be practical and hand out logical advice; and I love to post encouraging words that provide thoughts of warmth and joy.  We are human; so we need tangible hints to practice and inspirational posts to ponder.
But if I only had one opportunity to relay one thought to 10,000 women,  I would tell you that God loves you.  He loves you so much that He sent His Son to die for you.  As the verse above states, because He loves us so much, we who love Him should live His love.
How does this happen? 
Simply by letting His love overtake every fiber of our being to the point that we can't live without Him...
and He is all that is seen in us. 
This is how to truly become…
The better person.
The better wife.
The better mom.
Rachel