I see a mess of Legos taking over every surface of my house, they crunch beneath my feet and I mumble under my breath, but God sees moments of fun and imagination and hours of play time delight that He created us for.
I see shoes all scattered by the back door, and I get frustrated putting them away repeatedly, but God sees beautiful feet He created to walk this earth and spread the good news.
I see kids who don't always obey or listen to me, and I think "are they ever learning?" but God sees their potential and He says they are precious in His sight.
I see grimy hands and dirt under the fingernails, but God sees tools crafted by the master, that can be used to give to the poor, help build, and extend the love of Christ in tangible ways.
I see the past mistakes I have made with my kids, and beat myself up about them, but God forgives me, and takes me as I am and sweeps me up as His precious daughter.
I see my big to do list, and my task-oriented mind stays busy being mom, but God is searching and asking for my quiet heart that needs to rest at times.
I see expectations of others, and I get overwhelmed, but God says "you are good enough for me just as you are."
I see my undone  laundry and piles of things to do, but God says "sit for a while and let's talk, come rest in me, for my yoke is easy and my burden is light."
I see unpaid bills and financial strain but God knows He will supply all my needs according to His riches in glory.
I see my doubts and fears about my children creep in silently, but God reassures me of His perfect love that can cast out all fear.
Its all about the perspective, isn't it?
Oh that I would remember to keep seeing life from God's view and perspective!
How are you viewing life today?
Blessings,
Denise at Denise In Bloom This post is part of this month's series: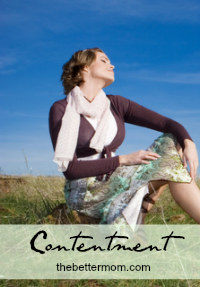 **************************************************************************************
So now it is time to LINK-UP and join the party!!!!
*****We pin our favorite link-ups on The Better Mom's Pinterest Board!!*****
Better Mom Mondays Link-up is every Monday!!! Every week we have hundreds of posts linked up here from so many beautiful women with beautiful things to share!  I encourage you to visit their sites by clicking on the links and reading all of the fantastic ideas and insights! Also don't forget to join the fun by adding your blog!!   We request that if you join below -please add the Better Mom Mondays Link Up button to your post so your readers can find us here! (Posts can include the topics of mothering, marriage, homemaking, discipleship, recipes, organization and more!) You can find the html code in the sidebar, or "save as" copy, and paste the button below.