*************This giveaway is now closed***************
Congratulations to Kanga4200, Karly, and Lisa Suit!!!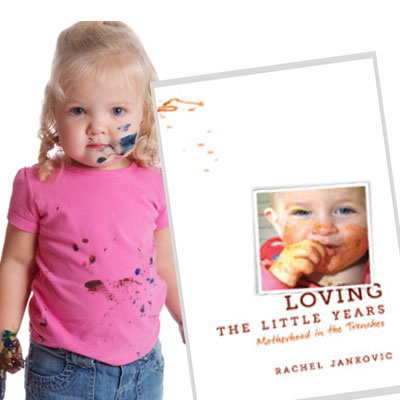 Motherhood has been the most rewarding, humbling, surprising, affectionate, deliberate,  wonderful, and challenging job I have ever had. I just can't think of anything else that I have ever done or will ever do that would have such a toss of emotions attached to it. But...I love it. I'm sure you do too...
Has this ever happened to you? You and the family go somewhere special  (say -a day at the beach) and all goes terribly wrong. Sand gets in Billy's eyes, you forget swim diapers and have to go around asking other moms if they have a "spare", you loose sight of your youngest for the longest 10 seconds of your life, etc. But, years later you look at the photos taken on that beloved day and think "Ahhh...to just go back to that for 10 mins - I would take it all in! What a wonderful day that was with the family! Funny how that is, isn't it? Our memory plays tricks on us...
One of

my

family's trips gone bad- we got a little too up close and personal with an Ostrich . Pictured above is my husband and my little girl.

No one was hurt

! That was one big bird and he was pecking furiously at that food! I threw my camera after taking this picture to "save" my child. It all happened so fast! I couldn't believe I got it on camera-I thought I was taking a nice  photo of Daddy and the baby. Now, we all laugh uncontrollably at this memory.
"Loving the Little Year-Motherhood in the Trenches" is such an endearing book because Rachel Jankovic is- just what she says -in the trenches. I can level with this book! Her humility, grace and honesty make me want to invite her over for coffee and laugh about our days as moms...
My favorite quotes:
If there is anything I have learned in the course of my fast and furious mothering journey, it is that there is only one thing in my entire life that must be organized- my attitude. If my attitude falters, even in the midst of external order, so does everything else.
AMEN! I am so guilty of this ladies...so often I put mental points on cleaning the house, looking nice in public, etc and my attitude is what means the most.
Repenting.Forgiving.Laughing- Lots and LOTS of laughing. There is no room in motherhood to take yourself seriously. Its like trying to strike "cool" poses on a rug that someone is continually pulling out from underneath you.
Oh, do I ever know how this feels. I have done a lot of laughing in my 8 years of motherhood...
The state of your heart is the state of your home. You cannot harbor resentment secretly toward your children and expect their heats to be submissive and tender. You cannot be greedy with your time and expect them to share their toys. Most importantly you cannot resist your opportunities to be corrected by God and expect them to receive correction from you.
Ahh...I needed to hear that. So true. Time is such a gift.
Loving the Little Years has been in the top 3 on Amazon in all Motherhood books for the past several months. You can visit her at Desiring God- A God Centered Resource from the ministry of John Piper.
Ladies, I have great news! There are 3 FREE copies waiting to be sent out. Enter to win: Please comment below about what you have "loved during these little years", something funny your child has said, or a funny family memory. Then, share on Facebook or Twitter that you entered to win "Loving the Little Years" on The Better Mom! Winners will be picked at random and will be announced on "The Better Mom" Facebook page tomorrow! While you are on the Facebook page-click "like" to get updates from The Better Mom! We are all in this together...God bless you!