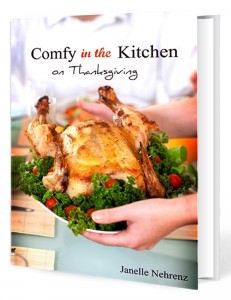 Hi Ladies! I am so excited to extend my FIRST FREE EBOOK to you ...and in perfect timing! What better holiday than Thanksgiving to get Comfy in your Kitchen.
Looking back throughout the years Thanksgiving has always been one of the most special holidays celebrated with my family. We had a kids table at Grandma Ruth's house that my cousins and I would sit at... this is where we would put olives on our fingers and wait for all the Thanksgiving fixins to be ready.
Grandma was always worried the turkey wouldn't be done in time. ..Mom was faithful bringing her famous apple pie... Grandpa was at the center island slicing the ham with an electric knife...the house was filled with laughter, dishes clanging, and the most delicious aroma of gravy cooking on the stove. Amidst all the chaos of getting the meal timed just right and everyone seated, this holiday has always brought my family so much comfort and joy.
I hope you will enjoy some of my family's FAVORITE recipes- some of which have been passed down from generation to generation. Try my Uncle Raymond's fried turkey, Grandma Ruth's homemade noodles, or Mom's Apple pie...As always, nothing fancy, just good, home cooked and simple dishes that will be sure to please.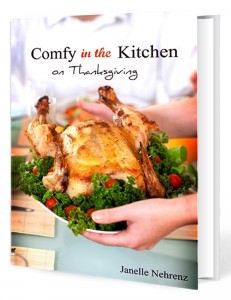 I hope you will enjoy: